Continuing the rapid transformation of its energy mix, improving efficiency and driving sustainability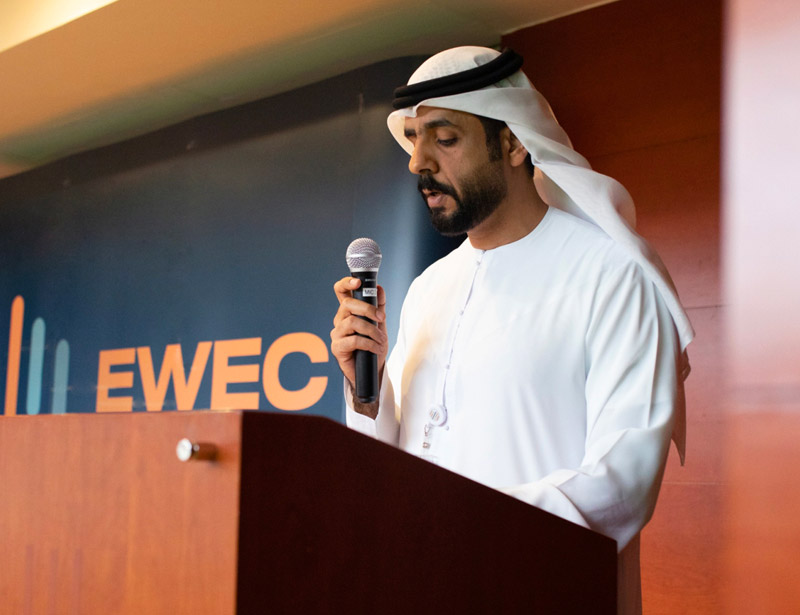 Emirates Water and Electricity Company (EWEC), a subsidiary of Abu Dhabi Power Corporation (ADPower) and a leading company in the integrated coordination of planning, purchasing and supply of water and electricity across the UAE, has received six proposals for its 'Fujairah F3' Independent Power Producer (IPP) project.
The Fujairah F3 project includes development, financing, construction, operations, maintenance and equity in a Combined Cycle Gas Turbine (CCGT) plant, which will have a power capacity of up to 2.4 GW. The project will be constructed in the Emirate of Fujairah on a site between the existing Fujairah F1 and Fujairah F2 power and water plants. The plant is the thirteenth project to be developed under the Independent Producer structure and is part of efforts to improve efficiency and drive sustainability while catering for the growth in demand across the UAE. This will complement the current power generation capacity of 17.7 GW which includes around 1 GW of solar.
EWEC received more than 30 expressions of interest from potential bidders for the F3 project earlier this year, a testament of the trust that international investors have in Abu Dhabi. Out of these expressions of interest, 20 qualified to bid for the project after submitting Statements of Qualification.
The bid opening was attended by a number of ADPower senior executives, EWEC's leadership team, and key representatives from across the power and water sector.
Othman Al Ali, Chief Executive Officer of EWEC, said: 'I am delighted to see so many competitive bids which will significantly contribute to a more efficient power generation mix. This tender fits into an ambitious ongoing program that includes an ongoing invitation to bid for a 2 GW solar power plant in Al Dhafra and the project execution of a 200 MIGD Reverse Osmosis plant in Taweelah - both located in Abu Dhabi and considered the largest in the world. These projects, all initiated this year, support our vision to invest in more efficient sources of energy that help improve the sustainability of the water and electricity sector.'
EWEC's team will now start the detailed technical and commercial evaluation process to select the best proposal. The awarding announcement and the execution of the Power Purchase Agreement (PPA) is expected to take place by Q1 2020.
# # #
About Emirates Water and Electricity Company (EWEC):
EWEC ensures the supply of power and water to consumers in the Emirate of Abu Dhabi and beyond. The company is responsible for purchasing, selling, planning, organising and managing supply and demand of power and water. EWEC is committed to identifying opportunities and the development of power and water generation facilities, with a focus on sustainability and renewable technologies.
For Media Enquiries, please contact:
Taryam Subaihi
Head of Corporate Communications
Emirates Water and Electricity Company (EWEC)
tsubaihi@ewec.ae